Intelligence takes flight.
From the briefing room and takeoff to the moment of touchdown, Threat Net delivers mission-critical weather data to help keep pilots and assets safe.
The key to a successful flight is knowing what weather lies beyond. Baron Threat Net enhances flight operations and improves weather awareness for aviation professionals and pilots alike. Quickly gather a detailed picture of weather that will be encountered before, during and after flight. Expose hidden threats—like dangerous winds, lightning, and heavy rain—so you can appropriately plan and respond with confidence.
FEATURES
More Efficient Flight Planning
More time in the air means increased exposure to potentially dangerous weather conditions. That's why Baron Threat Net gives you direct access to comprehensive weather data, with tools to help you identify and monitor changing weather conditions. Access trusted, precision weather information from your browser, tablet, or PC so you can plan for the weather at your convenience.
Closely Monitor the Weather—Anywhere in the World
No matter where a flight is headed, you can be sure you have the tools to pinpoint where potential weather could affect air travel. Overlay a variety of global data products to get a clearer image of how the weather could potentially impact flights.
Instantly identify areas of intense precipitation in areas not covered by ground-based radars, anywhere in the world with Global Radar.
Stay aware of potentially dangerous thunderstorms. Global Lightning, provided by Earth Networks, indicates strike-by-strike lightning in real time.
Get a worldwide view of weather phenomena over a range of flight levels with Significant Weather overlays.
See the latest 7-day forecasts for temperature, visibility and more, with Global Forecast Data.
Uncover Hidden Threats
Threat Net provides quality assured solutions to keep users more aware of significant weather—including the ability to pinpoint and highlight the greatest threats. Baron's patented storm tracking breaks down complicated weather, so intense storm cells are instantly identified for you on the map.
Get a Global Perspective
No matter where a flight is going, Threat Net's host of global aviation weather data will help it get there with worldwide comprehensive forecasts and tools like global radar, lightning, satellite and significant weather maps. Threat Net's weather data makes it easier to identify, monitor and plan around notable weather anywhere in the world. All information is easily accessible and designed for quick and accurate interpretation.
---
Trusted Provider of Aviation Weather
Baron has been building successful partnerships in the aviation industry for more than a decade. As the data provider of XMWX Satellite Weather, we have reached countless members of the aviation community with reliable weather intelligence. Our accomplishments have led to partnerships with respected names in the industry including Garmin, Rockwell Collins, and SiriusXM. Our aviation weather data is time-tested and proven to aid in successful flying.

---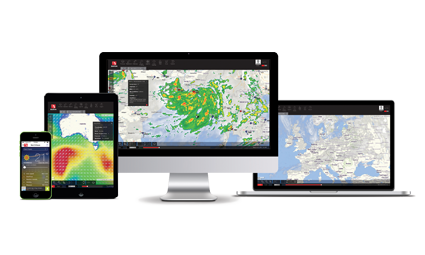 Easily Integrate Data into Your Flight Planning Tools
Developers can effortlessly integrate precision aviation weather data into existing flight planning tools with the Baron Weather API. All data is backed 24/7 by a team of degreed meteorologists, mathematicians and scientists to make sure the data you are receiving is frequently updated and highly accurate. Learn more about activating a developer account at Baron's API developer website, VelocityWeather.com.
---
Easily Accessible, Intuitive Data
From dangerous icing, lightning and unfavorable winds, Baron Threat Net is your affordable source for quality, updated weather information that can be accessed from any browser on all platforms—desktop, laptop and mobile devices. You are always just a click away from the latest critical weather intelligence.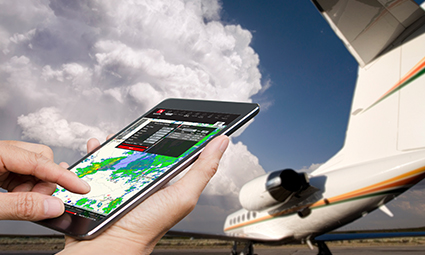 ---
They say

Threat Net has performed flawlessly, and allows me the ability to get closer to the storms that I ever thought possible.

– Dr. David L. Arnold, Climatology & Natural Hazards, Frostburg State University

They say

We want to deliver accurate, reliable data. And Baron's data was the best data possible.

– Robert Harshaw, President and CEO, Heads Up Technologies

They say

I am grateful for the support of Baron and Mobile Threat Net to help save lives and property.

– Ricky Little, On-scene Incident Commander for the Alabama Emergency Management Agency